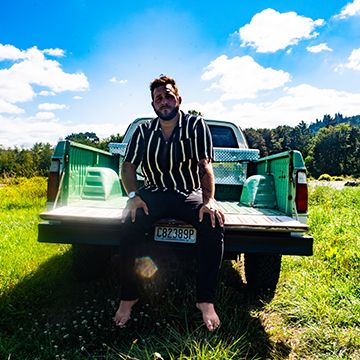 Wylee Williams
Bio
Based in small town Chelan, WA, Wylee Williams is bringing the Seattle area to tears with his alt-pop, yet expressive songs. Wylee came from a single mother of four, including his three sisters and himself. Though his father was a part of his life after the age of five, he has been through some serious life struggles. Wylee expresses these emotions and stories of his life through his songs. Wylee has written, recorded, and produced all of these songs himself. The Debut of his first single "February" was released April 2nd, 2021. February received rave reviews as well as radio play (on RadioMax Music and 102.9fm WCLX) and landed a front page cover on The Good Life magazine. The much anticipated sophomore release "Dying Words" is out May 14th. Wylee Williams has officially gone solo.
Review
Wylee Williams is an artist and songwriter who perfected a rather distinctive sound, combining different styles into something that could be considered a one-of-a-kind approach. What's special about the artist's music is definitely the fact that it doesn't stick to the usual genre definitions and aesthetic, but it rather explores different possibilities and some exciting sonic colors, while staying fresh and pop-friendly. 
Wylee Williams's very first music release, February, is well-produced and masterfully executed, with a neat focus on details and a one-of-a-kind sound that highlights the performer's ability to combine catchy melodies with forward-thinking hooks and other sonic ideas. If you do enjoy the sound and feel of artists such as SOHN, Bleachers, Matt Maeson and Francis Moon, then this one is definitely going to be a release worthy of your attention. It's not every day that you come across such an outstanding debut, and this is definitely the case here, so don't pass up on Wylee Williams's work.